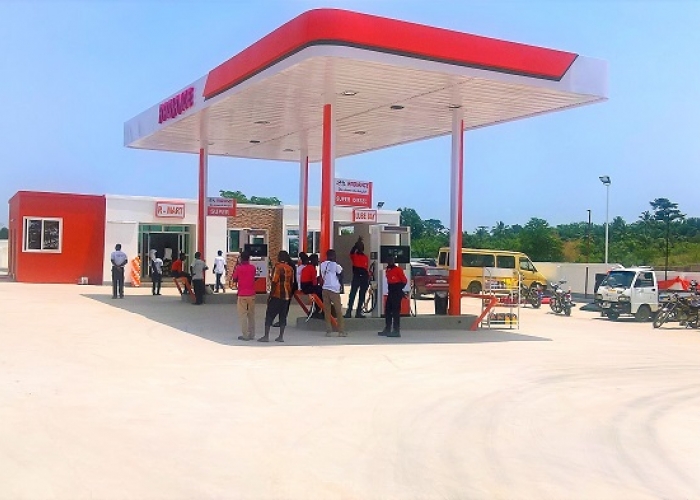 Anyaa Promotion, (Ghana Challenged To Start Refining Its Own Crude Oil)
The Managing Director of Radiance Petroleum Ltd Mr. Emmanuel Pobee has challenged Ghana as a country to endeavour to restructure the economy and move away from raw materials export to the export of processed goods.
Adding that, Ghana as a country should not be the producers of the crude oil but must ensure that value is being added to it in order to rake in more revenue. This he said, would also help create more jobs for Ghanaians and also help fix the economy and strengthen the energy sector.
The Managing Director made this remark when the Company held a ceremony to award their customers and some drivers at Anyaa, a suburb of Accra for their loyalty and services they are rendering to the environs in terms of transportation wise.
He said for every business to move on smoothly there is need for firms to value its customers and the environment in which they operate.
He said it is in this regard, Radiance Petroleum Ltd has decided to award their customers in order to motivate them. However, electronic gadgets and some Refrigerators, worth GH¢15,000.00 were presented to twenty two loyal customers who participated in their buy and win promotion. According to him, the company which has 15 branches in the country has provided employment to about 60 people. Adding that, the firm will soon expand its business centers across the country in order to create more job opportunities for the good people of Ghana.