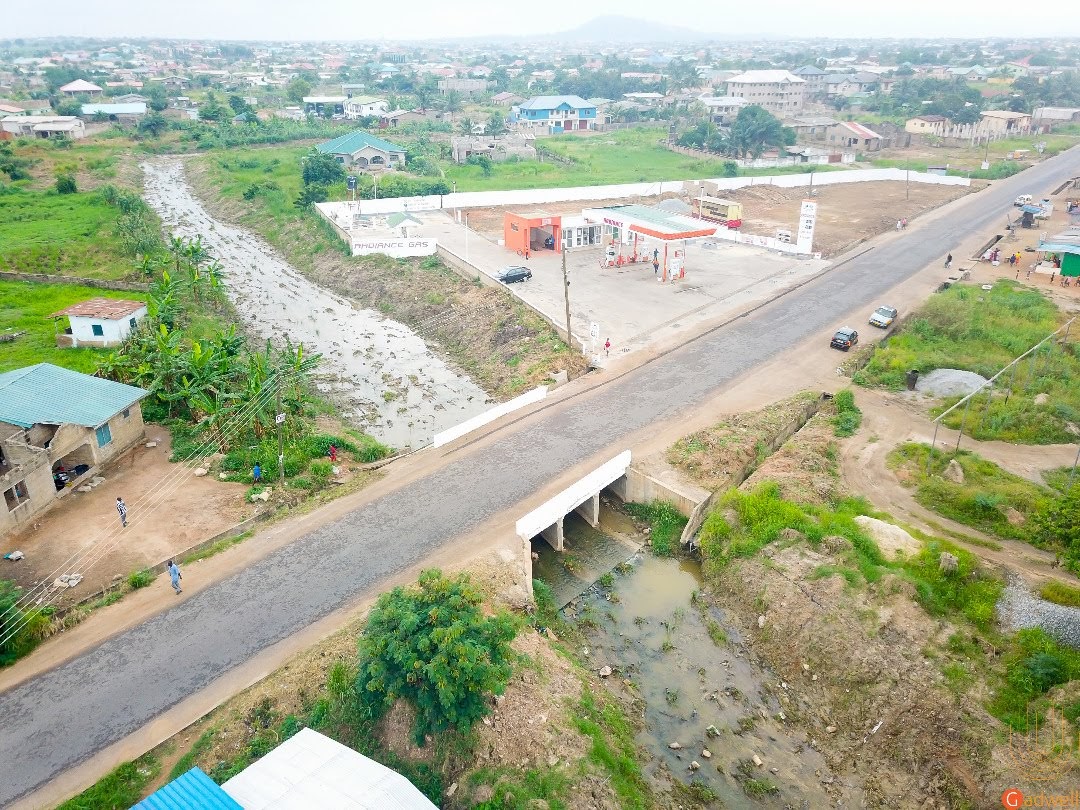 Radiance Petroleum Constructs Bridge To Curb Flood in Opeikuma
Radiance Petroleum Limited, (RPL) has constructed a three culvert bridge for the people of Opeikuma a suburb of Kasoa.The bridge will put an end to the news of flooding in the area which has gone on for years.The area use to be red flagged by National Disaster Management Organization (NADMO) authorities as lives and property are in danger any time there is a storm.
The development is the major reason Radiance Petroleum spent over GHC600,000 to construct a three culvert bridge and dredge 1600 meters away from the bride to ensure smooth flow of water through the area.The bridge will aid about 10,000 people connect to the main Kasoa township.
Speaking to the media, the Managing Director of Radiance Petroleum, Emmanuel Pobee said the project looked audacious after costing but the company believes it would be one of the best Corporate Social Responsibility any company could do for the community."After costing we were told it was GHC 600,000; we were just three years at the time but we told ourselves we have to do this to support this community we find ourselves.""It brought some inconvenience to those live in and around this area but they had patience with us and we made the contractor work in a way to lessen traffic on this stretch""We are here today and we all happy. There is a lot of joy on the faces of the people living here. They always say 'God Bless You' when they see me anywhere. I believe this blessing is more than the money we spent to do this bridge" Mr. Pobee said.
The Municipal Chief Executive for Awutu Senya East, Michael Mensah said the bridge will ease traffic on the main Kasoa stretch as it is one of the major alternative routes to the Kasoa Township. The handing over ceremony which was help at the Radiance Petroleum fuel station at Opeikuma saw the Ministry of Local Government and Rural Development, District Police Commander, Chiefs and traditional heads, opinion leaders, religious leaders and many others in attendance.
Source: http://m.peacefmonline.com/pages/local/social/201807/357879.php